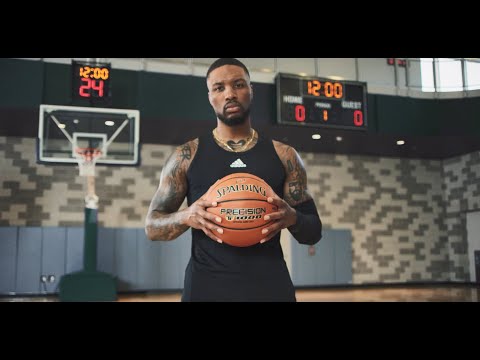 Coming soon. Signup to be notified!
Sign Up
Description
From the moment you first pick up a Spalding® TF ball, you can tell it's built differently. Used by some of the most elite high school and collegiate athletes on the planet, the Spalding® Legacy TF-1000 is born for the hardwood and built for the indoor game. The microfiber cover helps wick away sweat giving your hands a great grip, even when sweaty, and has a game-ready feel straight out of the box. Its cushioned carcass provides a true bounce, and the Spalding Shooter's Seam design helps get your fingers aligned without a thought.
Lift your game to new heights with the Spalding® LEGACY TF-1000 Indoor Game Basketball. Now do something with it.
Product Details
GAME READY: Wet grip microfiber composite cover helps wick away sweat and has a game-ready feel straight out of the box
SUPERIOR GRIP: Spalding Shooter's Seam design for instant recognition along with a cushioned carcass for a true bounce
BUILT FOR PERFORMANCE: Rotationally balanced butyl bladder for ultimate air retention and nylon windings for excellent structural integrity
OFFICIAL SIZE: Size 7, 29.5" & INTERMEDIATE SIZE: Size 6, 28.5" available
HIGH SCHOOL APPROVED: NFHS Approved (National Federation of State High School Association) and the state adopted ball for NY, CT, ME, PA, TX, IA, KS, KY, MA, MO, MN, RI, VT, WA, WI, WV, N Central CIF, SC Independent
INFLATION: Shipped inflated and we recommend 8 PSI
INDOOR PLAY ONLY
Backed by Spalding's Warranty