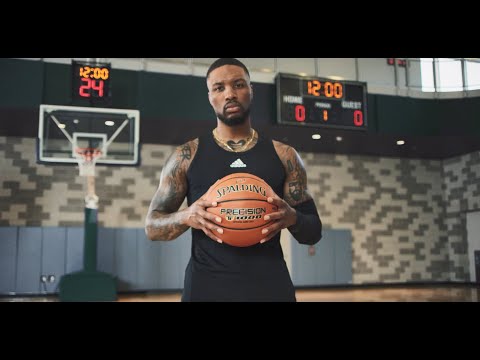 Coming soon. Signup to be notified!
Sign Up
Description
From the moment you pick up a Spalding® TF ball, it's always there for you. Tuned for precision and designed for elite-level players of all ages, this ball boasts a soft feel and game-ready grip out of the box. No net is safe with the Spalding® PRECISION TF-1000. It could be because of the Spalding Shooter's Seam design that offers exceptional control or the light color that makes it stand out. Either way, this basketball is a shooter's dream. Built for the hardwood and born for the net.
Lay it all out, again and again, with the Spalding® PRECISION TF-1000 Indoor Game Basketball. Now do something with it.
Product Details
GAME READY GRIP: Dry grip microfiber composite cover provides a game-ready grip and feel right out of the box
SUPERIOR GRIP: Spalding Shooter's Seam design for instant recognition along with a cushioned carcass for a true bounce
BUILT FOR PERFORMANCE: Rotationally balanced butyl bladder for ultimate air retention and nylon windings for excellent structural integrity
OFFICIAL SIZE: Size 7, 29.5" & INTERMEDIATE SIZE: Size 6, 28.5" available
HIGH SCHOOL APPROVED: NFHS Approved (National Federation of State High School Association) and the state adopted ball for Maryland and Idaho
INFLATION: Shipped inflated and we recommend 8 PSI
INDOOR PLAY ONLY
Backed by Spalding's Warranty